Widespread reports of unusually severe weather persisted coast-to-coast and across much of the world throughout 2010, reconfirming for some the nonlinear impacts of a changing climate but also buttressing talking points for those inclined to be contrarian by, among other things, conflating short-term weather with long-term climate.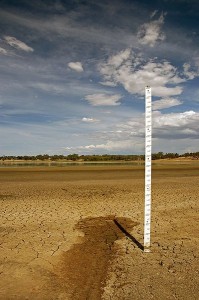 As fire and record heat shut down Moscow and killed tens of thousands, floods devastated Pakistan. The Arctic saw extremely warm temperatures, the Mid-Atlantic states in early 2010 recorded record snowfalls, and record heat in the oceans led to massive bleachings of coral. And, despite the cooling effects of La Niña and natural climate variability, 2010 tied with 1998 or 2005, as some experts prefer, for the warmest year on record.
Stories on extreme weather provide an opportunity for journalists to give context and deepen readers' understanding of the kinds of severe weather events that are likely with climate change as levels of heat-trapping gases continue to rise. Since we're approaching spring, all eyes will be on extreme flooding. In my home state of Minnesota, folks living near the Mississippi River are already on high alert. Almost half of the country will experience flooding this spring. A new story in the first issue of the journal Nature Climate Change explains that first-hand experience with extreme weather events increases concern about climate change and willingness to engage in energy-saving behaviors.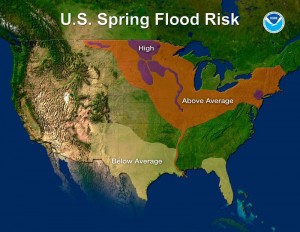 "We know that many people tend to see climate change as distant, affecting other people and places. However experiences of extreme weather events like flooding have the potential to change the way people view climate change, by making it more real and tangible, and ultimately resulting in greater intentions to act in sustainable ways," psychologist Dr Alexa Spence, of The University of Nottingham, said in a statement.